Friends, parishioners of St Canice's, and fellow workers from Jesuit Mission came together for Mass at St Canice's this Sunday before repairing to the hall for an elaborate spread and drinks to bid a more personal farewell to Fr Phil.
Fr Phil's humble presence over the years, speaking encouragingly of Love, Hope, Trust and Freedom, has endeared him to all of us here at St Canice's.
We thank him for his ministering and friendship.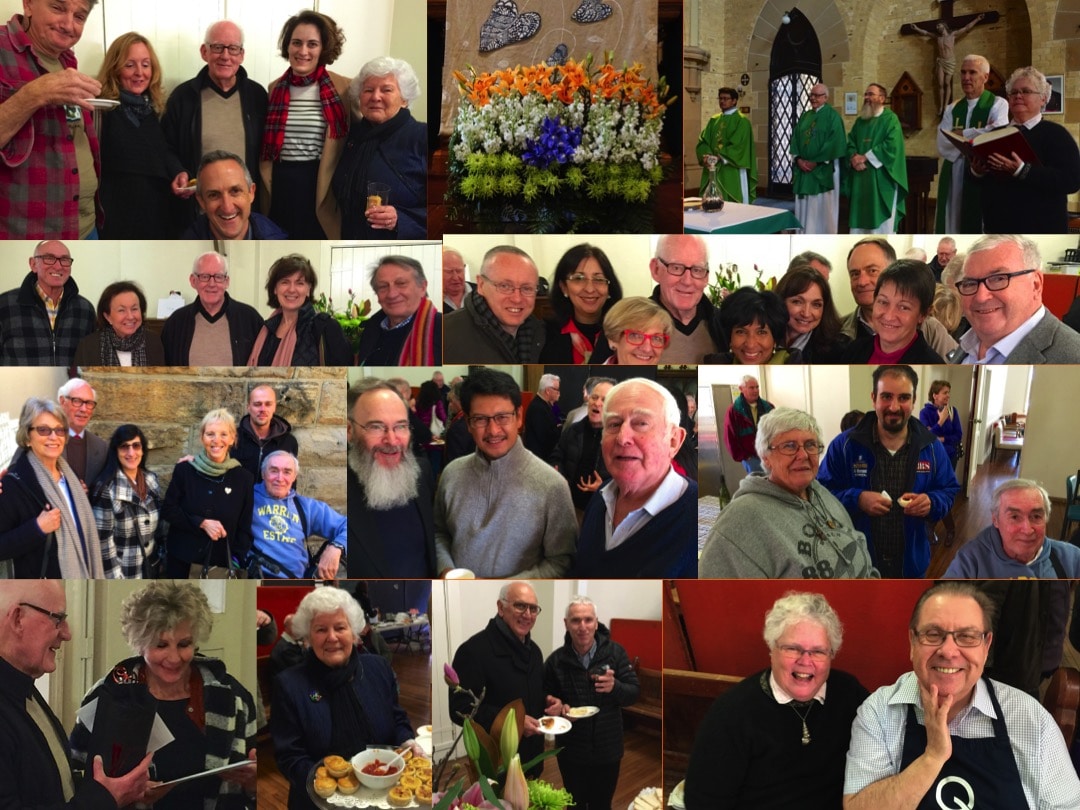 Here are some of the photos in an Album to remember the happy occasion.
And you might like to read a little about Fr Phil's 'Story'.
Born: I was born in Ararat in Western Victoria in 1932, towards the end of the depression. My father had a secure job with the postal department, but my earliest memories are of swaggies knocking on the back door asking for a sandwich, and of my mother's concern for them.
Life: When I was 4 we moved to Sale in Eastern Victoria, and I lived there for the next 10 years.
Straight from College, when I had just turned 18, I joined the Jesuits. I wanted to be a missionary. When I joined the Australian Jesuits it was with the intention of becoming a missionary even though the Australian Jesuits at that time had no overseas mission. After a year it was announced that the Jesuits would start a mission in India at a place called Hazaribag. At the end of the next year I was sent to India. I was 20 years old.
Life in India: How can I describe the impact of India on a country boy from Australia? It was a kaleidoscope of colours and people and languages. It was an unending world of rice fields, villages, jungles, mountains. It was the Taj Mahal and Bollywood rolled into one. It was thousands of years of history, wars, famines, religions, monuments to die for. It was poverty at its most extreme.
I had the marvellous privilege of living in that world for 50 years, from Ranchi to Pune, from Darjeeling to Delhi, from Kolkata to Mumbai, both as a student and as a priest. Most of my working years were focused on the province of Hazaribag where I was at different times a parish priest, the superior of the mission, director of formation, and the holder of other odd jobs.
Life 50 years on – back in Australia: When the formerly close connection between the Australian Jesuits and the growing province of Hazaribag became somewhat fragile I was asked to come back to Australia and help reaffirm that relationship. That's how I ended up as director of Jesuit Mission. Thankfully, while my day job is in the JM office in North Sydney I have the benefit of living and occasionally helping in the parish of Elizabeth Bay, for which I am ever grateful.