'An Ignatian Charism – for the World Today'
Caroline Coggins recently returned from her six-week International Immersion Course on Ignatian Spirituality at the Cave of St Ignatius in Manresa, Spain. Sharing of her experiences with Canice parishioners after Mass today, Caroline focused minds on inevitable changes in the practice of our faith life in years to come.
Spurred-on by Caroline's talk, parishioner Paul posed a strategic question that he felt may have been discussed with the large number of Jesuits and other religious attending the course. "Ignatius and subsequently the Jesuits belong to a church that is passing away – clerical, male, celibate. So, is there a discernible strategy to pass on what was Ignatius greatest gift – the Exercises which are almost phenomenological, (i.e. in their contemporary appreciation that is about feelings and experiences), the vehicle of God in our life"?
Fr Chris says, "we can transition into a post-clerical era through the Exercises, and commented that the Exercises of St Ignatius were first developed for the laity and often given to women".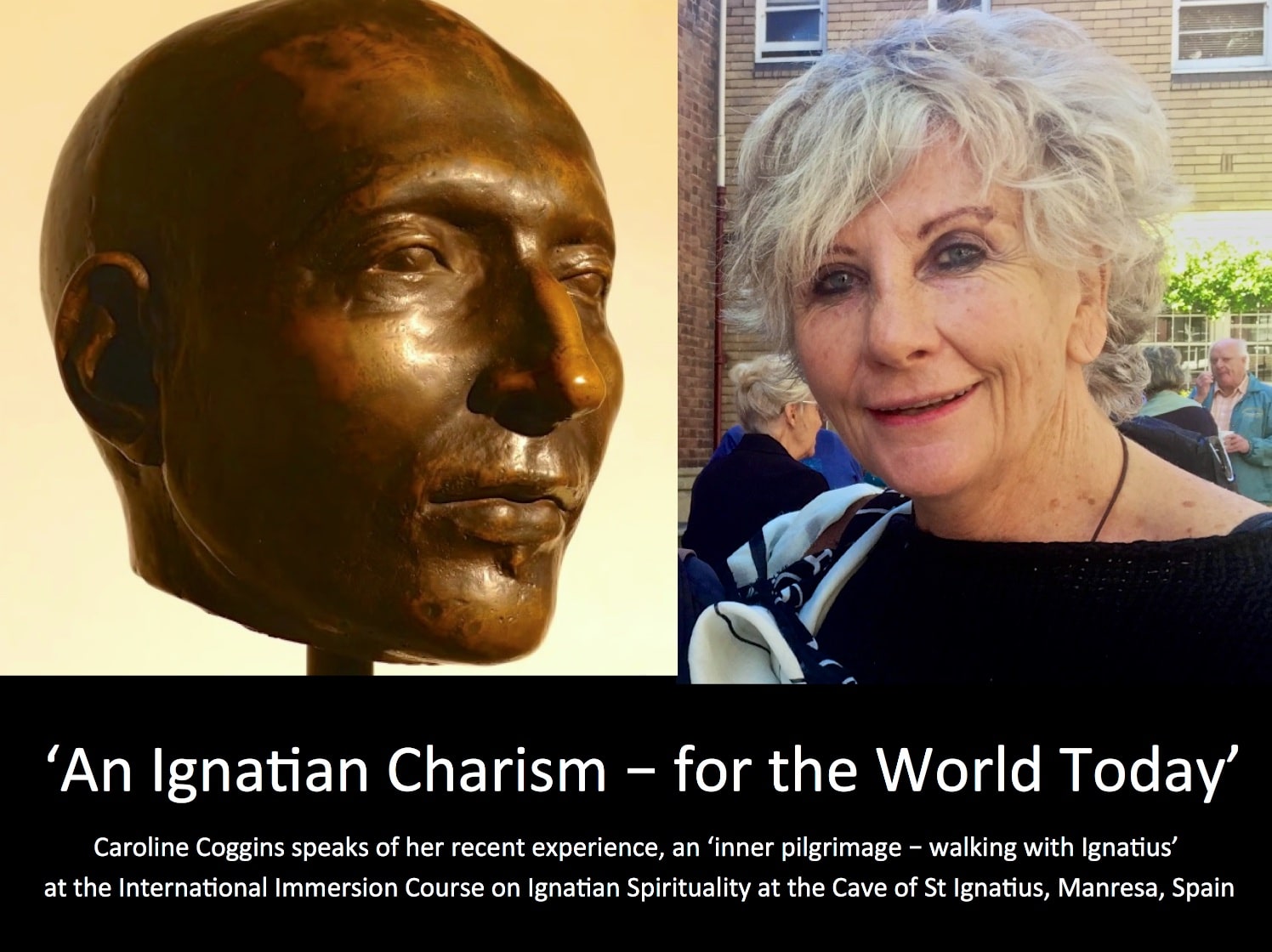 It leaves us thinking how we at St Canice's rise to this challenge as community and in service?
Caroline refers to her recent experiences in Spain as, 'an inner pilgrimage – walking with Ignatius'. She was one of five lay people in a broad Ignatian family of thirty-five from all over the world at this International Immersion Course, which was conducted largely at the Cave of St Ignatius, Manresa, Spain, but also included pilgrimages to other Ignatian sites (Montserrat, Loyola, Javier), so that the study could be vivid and contextualised.
Caroline spoke of how the group looked at the personal experience of Ignatius, the pilgrim, and his famous 'cannonball' event that laid him up for months and started his transformation and dedication of his life to God.
"The idea of pilgrimage for us should be to consider what it is that we want to do in our life for God interiorly, and not just as a physical pilgrimage from one place to another". It's worth contemplating on what our 'cannonball' experience might have been that has drawn us closer to God.