Please CLICK HERE to read Michael's report: 'The First Letter of Michael to the Caniceians'.

Our Railaco Lead Ambassador, Michael Musgrave, travelled to Timor-Leste to visit the Jesuit Railaco Mission and to meet others in the Jesuit Community in Dili. He travelled with the Program Manager of Jesuit Mission Australia, Angela Ford, and two young volunteers from Melbourne, Karl and Lucy, who accompanied them for part of the trip to photograph and collect material to make a series of short videos. We look forward to sharing them with all Caniceians in the near future.
During Michael's days in Taibesi Jesuit Residence in Dili, he met with the six students from the Jesuit Schools in Sydney, Riverview, St Aloysius, and Mt Druitt, who were in Timor on an 'immersion' experience. They will be in attendance at the three Masses at St Canice's on the weekend of 29/30 July. This is the weekend that we celebrate the Feast Day of St Ignatius, and a special leaving collection will be taken-up for the works in our Railaco sister parish.
Michael has written an extensive 'report' on his trip. He goes beyond sharing what's going on with the Children's Feeding Program, Mobile Medical Clinic, and Secondary School, details of which we're fairly familiar. The aim of this 'report' is share more of the 'back-story' about conditions and life 'on the front lines' that he learned from first-hand experiences over ten days, meeting many Jesuits and speaking to other volunteers.
The Vision of the Jesuits up there is to see a Timor-Leste Church and Nation that is grounded in faith and justice of the gospel, and where the humanisation of life especially youth, women and children is included.You will read in Michael's 'report' how the works of the Jesuits and volunteers allow marginalised families to grow in community, opportunity, and hope.
Please CLICK HERE to read Michael's report: 'The First Letter of Michael to the Caniceians'.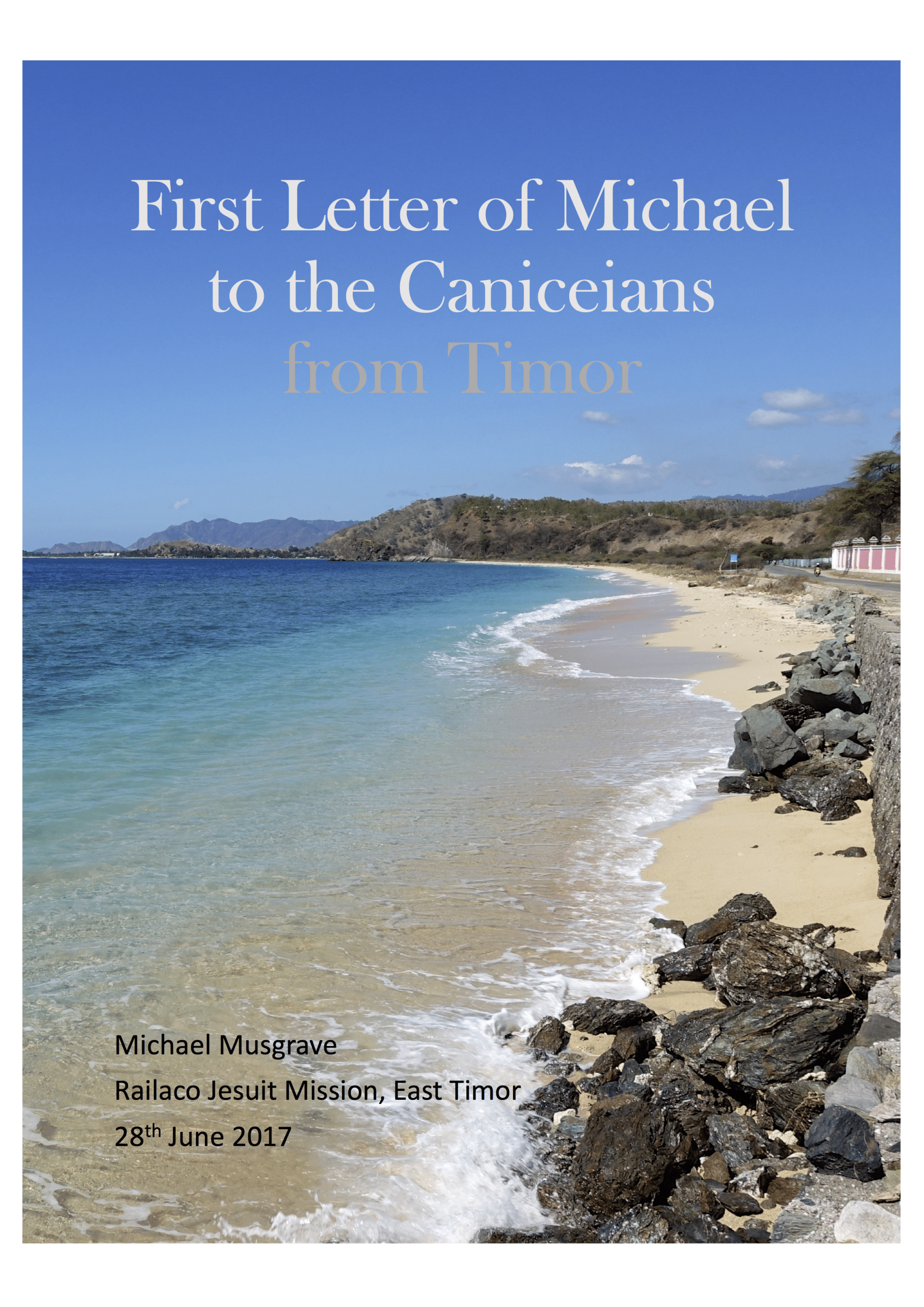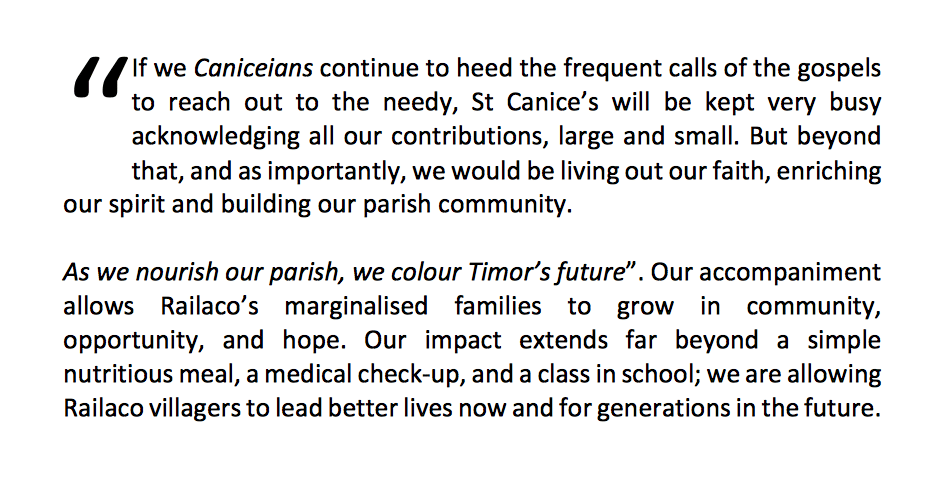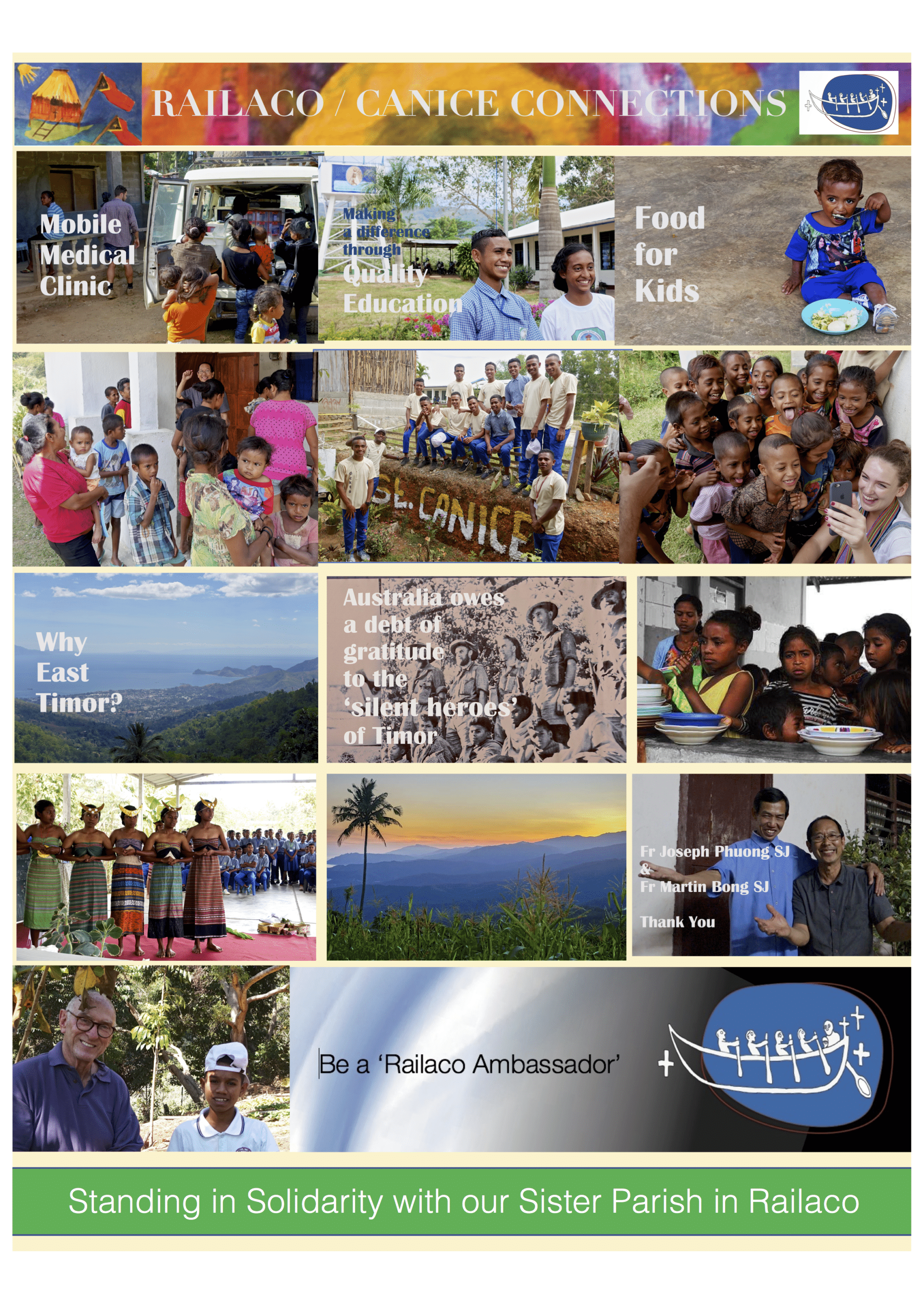 2013 – Video sharing the Genesis of the St Canice/Railaco relationship
The Report was introduced to the parishioners of St Canice's at all Masses on the weekend of 15 and 16 July.
Click here to read Michael's address.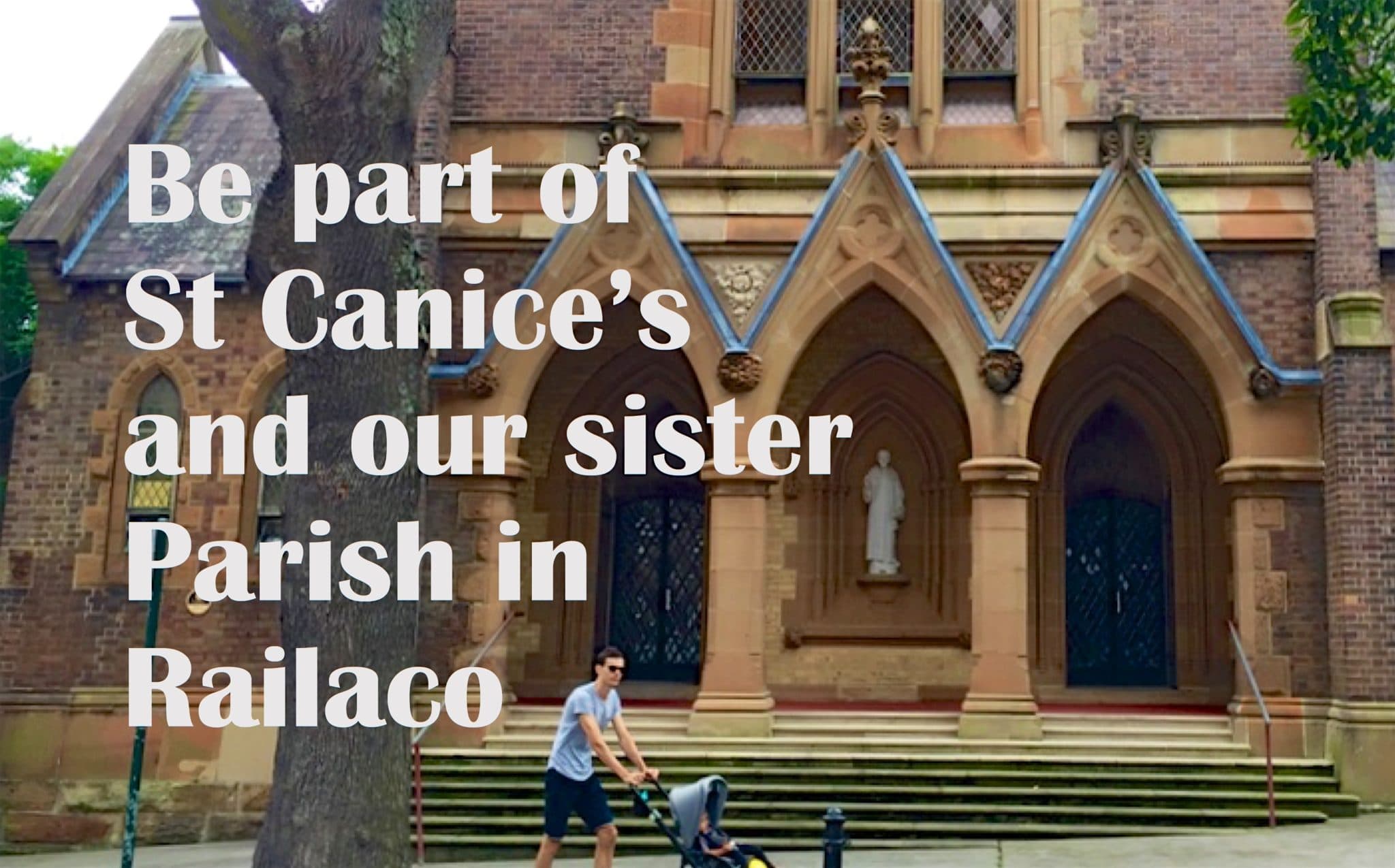 NEW RAILACO VIDEO – JUNE 2017